Welcome to Stages Talent Agency
---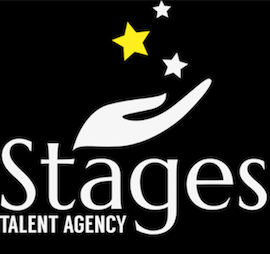 Stages Talent Agency, established in 2016  is dedicated to nurturing and representing actors and performers of all ages and backgrounds across Stage, TV, Film and Commercials.
---
We believe that Stages Talent Agency stands out from the rest  
We pride ourselves on giving focused attention and care to each and every one of our hand picked outstanding Performers. With a select client list we are able to focus on each individuals career goals and help support and develop them as we aim to create fulfilling and varied careers for them all.
To keep up to date with our latest news & events, follow us on Social Media